How to Enhance Your Practice's Teeth Whitening Experience
Expert Insights: An Interview with Dr. Sean Pierce, DDS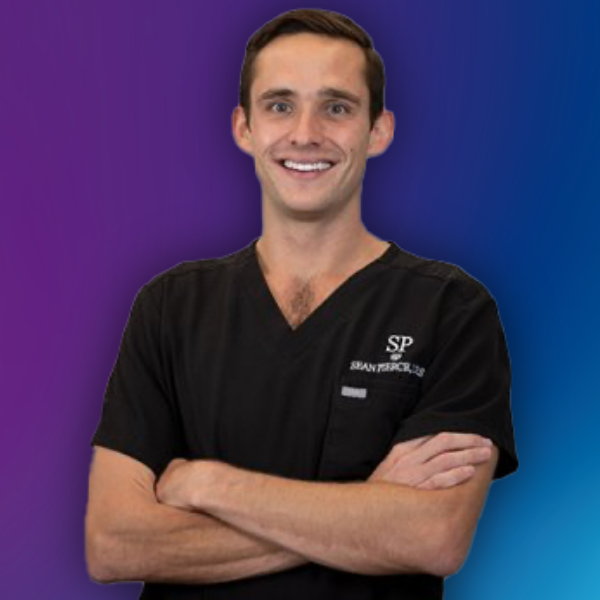 Learn more about the experience Dr. Sean Pierce, DDS, of Pierce Aesthetics in Tustin, CA has had with the TheraSmile® Whitening system—and how it helped enhance his patient care and practice efficiencies.
What were you considering when looking for teeth whitening technology for your practice?
Whitening is a large component of the work that we do, and we incorporate whitening into a lot of treatment plans for our patients. My priority when looking for a whitening solution was to find a system that provides consistent results and does not have the typical sensitivity afterwards. Whitening is often the first treatment that our patients experience; therefore, it's crucial that the whitening is a great experience. I've had a personal experience with the sensitivity caused by other whitening systems, and it was so bad that I never wanted to whiten my teeth again. As such, preventing that sensitivity was imperative to me.
My clinical experience with other teeth whitening machines also created the desire for a new whitening system that was easier to use for both the patient and operator—and most importantly, provided consistently good results. Mavrik's TheraSmile Whitening system has truly struck gold, and it checks all of the boxes for a practice owner, the patient and the clinician.
What should providers consider when deciding on a professional teeth whitening technology for their practice?
I believe that practice owners have a few important considerations when shopping for whitening systems. They need:
Predictable outcomes with minimal side effects for the patients
Consideration for patient experience and overall chair time
Treatment flexibility throughout the process
These are a must—and with the TheraSmile Whitening system, whitening times are consistent, and the patients are comfortable. In all, the future possibilities are exciting with the TheraSmile technology.
What benefits have you seen since choosing Mavrik's TheraSmile® Whitening system?
The TheraSmile Whitening system improves the standard of whitening in every category, so my patients are always satisfied with their treatment. From my patients' perspective, the machine is more comfortable compared to other systems, and the mouthpiece allows for flexible positioning in the chair. The treatment is quick, doesn't cause any pain or sensitivity—and the results always exceed expectations.  
Every single one of our patients has been happy with the results of their treatment, and they would recommend it to a friend. My favorite thing to do when the treatment is complete is to have the patients take a deep breath in through the mouth while keeping their teeth closed. The patients who have done a different whitening treatment before really appreciate why I do this. That's my sensitivity test—and everyone passes after a TheraSmile Whitening treatment.
My patients with previous whitening experience have a great understanding and appreciation of the improvements that Mavrik has made for the whitening experience; they're excited to use the TheraSmile® Whitening system.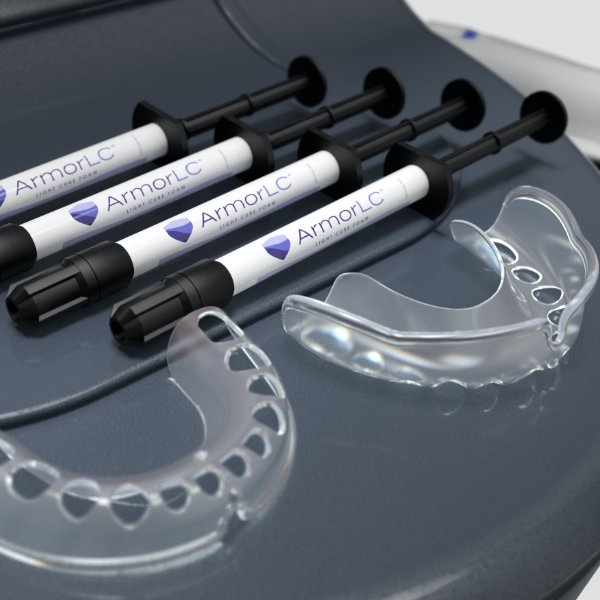 For the clinician, the workflow for the TheraSmile Whitening system is incredibly simplified. The patient setup is much easier than any other system, and the MavGuard® is an amazing invention that has made the whitening prep much better. Coupled with ArmorLC®, the gingival tissues are set up for complete isolation, and once the setup is complete, the machine is automatic. It delivers six seven-minute cycles of circulating fluids, refreshing whitening fluids every cycle with a one-minute rinse to complete each. This helps simplify the treatment process so that it only requires simple monitoring to ensure that it is going well—and the cleanup is just a few minutes.
Have you needed any customer support since purchasing your TheraSmile Whitening system? How was that experience working with Mavrik? 
I've had customer support by my side since the beginning because I have been working with the team since the development phases. Their support staff is a part of our staff, and I am a part of the Mavrik team.  
It's been an absolute pleasure working with the Mavrik team.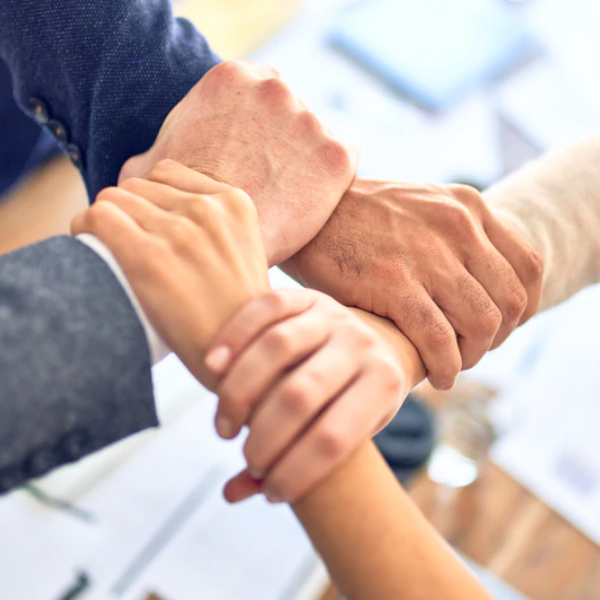 Additionally, the customer support issues that may be experienced in the field will be very easy to manage because of the simplicity of the machine and its operating system. Everything is self-explanatory and easy to learn—simplifying the process of passing that knowledge on to others.
How has the TheraSmile Whitening system been a useful tool in building and growing your practice, including profitability?
Our office is committed to offering the most advanced technology for our patients, and they value that commitment and trust that we have complete confidence that our equipment is performing to the highest standards.
Patients will talk about how their dentist has this professional teeth whitening machine that can whiten their teeth without any pain. That same machine can also clean their gum tissue, make their cleanings easier, prevent sensitivity—and much more! TheraSmile is not just a whitening system; it's a marketing tool and brand builder. I am grateful to be one of the pioneers!
The TheraSmile® Whitening system has been a great practice reputation builder. 
If you had one piece of advice for providers selecting new teeth whitening technology for their practices, what would it be?
Try it on yourself and do just a little bit of research. If you have any experience with whitening or have an understanding behind the basic whitening concept, it's easy to understand why Mavrik's TheraSmile Whitening system is superior to all other whitening systems on the market.
There's nothing else like the TheraSmile® Whitening system on the market, and I don't think there will be for a long time to come.
The TheraSmile Whitening system is the only professional teeth whitening machine in the world that is capable of delivering a solution while isolating the teeth and gingival tissue from the rest of the oral cavity. The possibilities are endless!
Take Back Teeth Whitening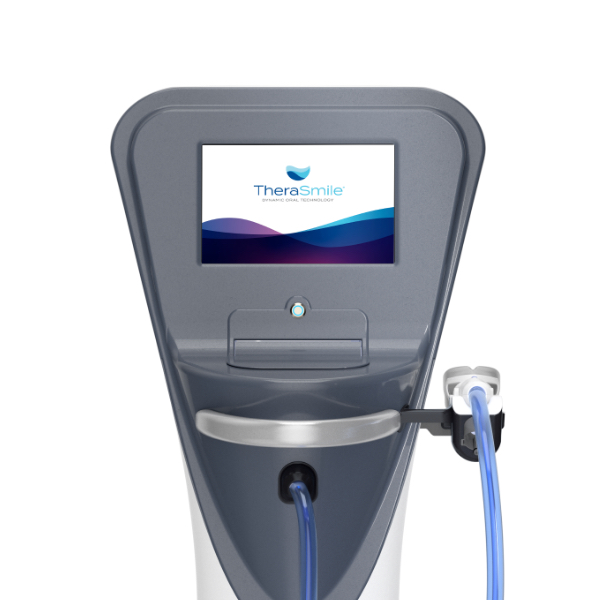 The TheraSmile Whitening system is a uniquely automated whitening technology that dynamically delivers whitening fluid for 360-degree* whitening—bathing buccal, lingual and occlusal enamel surfaces of the upper and lower teeth. This effective technology can provide your patients with full hydration of the teeth throughout the entire treatment and offers immediate and lasting results.** Plus, through the utilization of our MavGuard® gingival guard and ArmorLC® resin, you can provide a more comfortable patient experience with complete gingival isolation.      
Learn how the TheraSmile Whitening system can deliver better results for your patients—and enhance profitability for your practice—by getting in touch with us today.  
Dr. Sean Pierce, DDS
Dr. Pierce attended Marquette University in Milwaukee, WI for his undergraduate studies and dental school. He then completed his Oral Maxillofacial surgery internship at UCLA in Los Angeles, CA. After completing his internship, Dr. Pierce worked at private practices in Orange County performing oral surgery and implant surgery procedures. At the same time, he worked with a leading cosmetic dentist in Newport Beach, CA, where he began to build his own patient base through that office.
Dr. Pierce opened his own practice, Pierce Aesthetics, in 2017. It has since grown to be a multi-specialty practice with a focus on cosmetic dentistry, full mouth reconstruction and robotic implant surgery. His practice specializes in providing premium dental care to patients through the practice of advanced procedures with cutting-edge technology. He has since been named a Top 40 Under 40 Dentists in America and a Top Doctor in Top Doctor Magazine.
 
*From 1st molar to 1st molar
**Post-procedure guidelines must be followed to ensure longevity of results.
All Insights