With science and ingenuity driving our innovation, Mavrik's mission is to develop the most efficient, most effective teeth whitening technology on the market. With TheraSmile® Whitening, we're confident we're meeting our objectives.
The product of extensive clinical research, visionary technical development and decades of practical experience, the TheraSmile system merges the efficiency of automation with powerful, intensely hydrating technology that promises a dramatically improved whitening regimen for your practice and patients.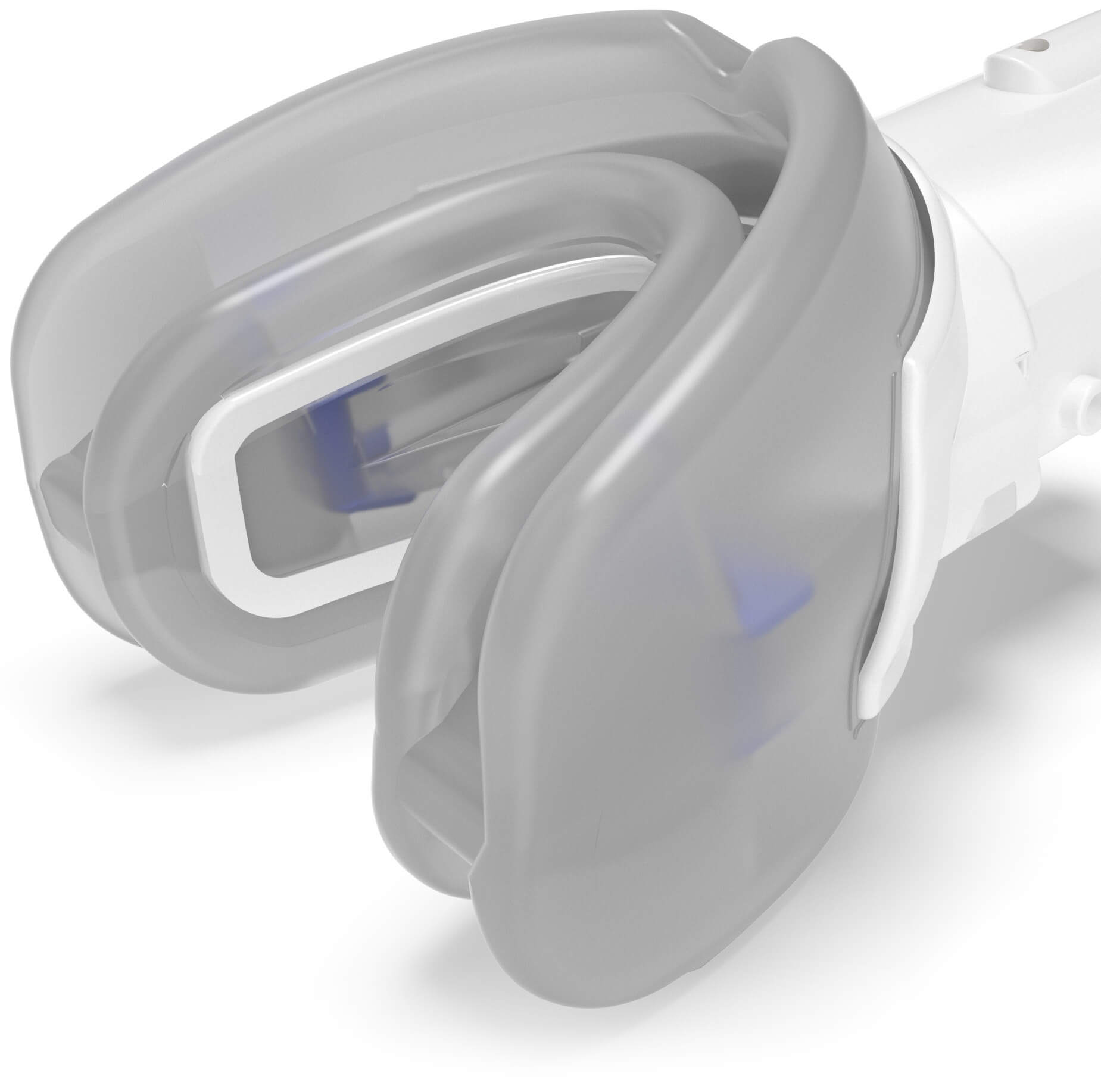 The TheraSmile® Whitening Mouthpiece 
Powered by ioWave™ Technology
TheraSmile Whitening is performed in a fully closed system. The TheraSmile Whitening mouthpiece creates a vacuum seal for complete intraoral isolation, forming chambers around the treatment area for targeted whitening. Proprietary ioWave™ technology-enabled mouthpiece enables dynamic delivery of six high-volume cycles of thermochemically activated fluids that immerse teeth in hydration, mitigating the threat of sensitivity while providing 360-degree coverage*. Each cycle ends with a finishing rinse to ensure used fluids are evacuated before fresh fluids are cycled in for optimal whitening performance.

Thermally Activated Fluids
Heat Management Unit
Thermochemical reactivity initiated by the Heat Management Unit (HMU) increases peroxide activation and free radical production to enhance whitening. Additionally, the mild warming of treatment fluids coupled with the immersive environment of the mouthpiece helps deliver a more comfortable patient experience.
Increase
enamel penetration
Prevent
teeth dehydration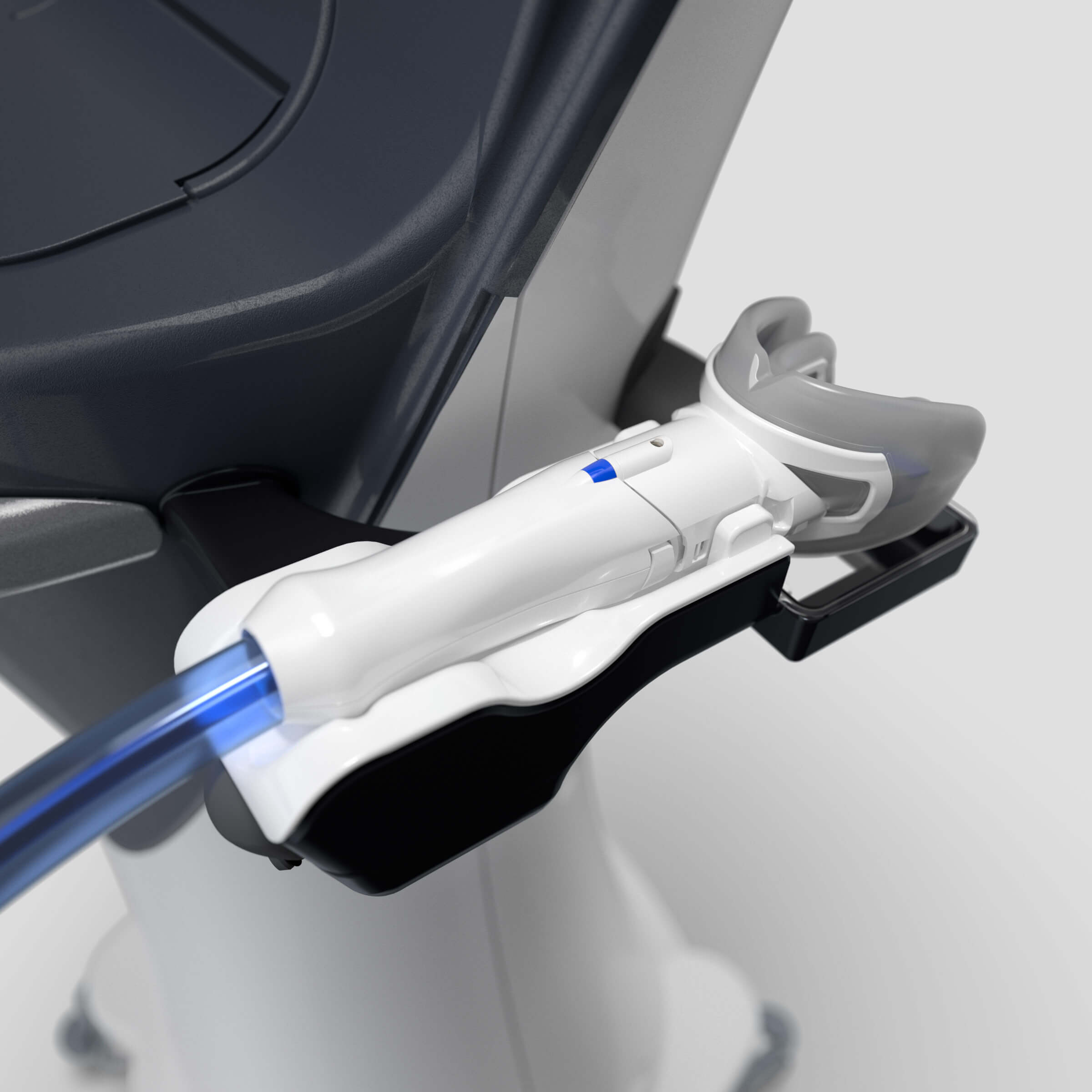 Fluid Delivery: Dynamic vs. Static
TheraSmile's ioWave™ technology-enabled mouthpiece provides high-volume delivery of Mavrik's proprietary hydrogen peroxide teeth whitening gel. Compared to static facial-surface application of all other professional dental whitening treatments, TheraSmile employs dynamic fluid delivery for its considerable advantages:
Coverage
Provides 360-degree coverage ensuring whitening fluids reach 100% of the treatment area*
Hydration
Immerses teeth in a hydrated environment for improved patient comfort and whitening stability**
Volume
Delivers approximately 50 times the whitening gel volume compared to competitors with six continuously refreshed cycles of fluids
Automation
Enables consistency and high-volume delivery of whitening fluids with a straightforward treatment that offers predictability