Comparing Teeth Whitening Technology Options
Teeth whitening is currently one of the most frequently requested dental treatments to help patients enhance their smiles—making it an important offering for your practice. While do-it-yourself whitening treatments have grown in prominence, dentists must prioritize educating on and promoting in-office options using three primary support points:  
Consistency: Confidently promote more predictable results through the hands of a skilled clinical staff—and reduce inconsistencies due to lack of patient compliance associated with at-home treatments
Convenience: Address the natural consumer mindset of "do it for me" versus "do it myself"
Results: Meet expectations with significant color change in a shorter amount of time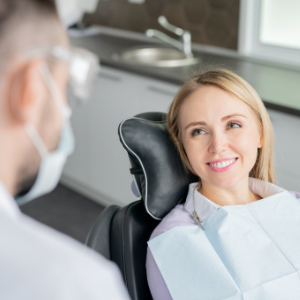 In general, offering teeth whitening to patients can even help them with more positive long-term oral health practices. Studies have shown that whitening treatments positively impact patients' oral health quality of life—which may lead them to be more likely to improve their daily oral health routine to maintain the results.
Over the years, in-office whitening procedures have evolved, and there are numerous options available to dental clinicians; however, there are a number of factors to consider when selecting the right technology for your practice.
Discover what you should keep in mind when deciding on a teeth whitening technology for your practice—and learn which new teeth whitening technology will be most effective for patient care and long-term results.

Enhance Treatment Efficiencies
Teeth whitening can offer a strong opportunity to enhance your practice's overall economy:
This makes teeth whitening a strong value to your practice—but only when integrated in an efficient way. This is where automation of your processes can help.
Standard in-office whitening treatments are a fully manual process, and the staff must work to continually assist the patient throughout the entire treatment. This can involve consistent removal and re-application of whitening gels to the teeth; eliminating this tedious process, though, can help enhance treatment efficiencies.
Automation decreases the time involvement needed from the dentist directly, as the treatment can then be monitored by a hygienist or assistant, offering increased time to handle higher patient volumes. With the TheraSmile® Whitening system, automation is key—and this treatment option delivers six cycles (six minutes each) of circulating whitening fluids, refreshing the oral environment in between each cycle with a one-minute rinse. This greatly simplifies the in-office whitening process compared to the current options.
You also want to focus on a technology that can provide dynamic application, which can: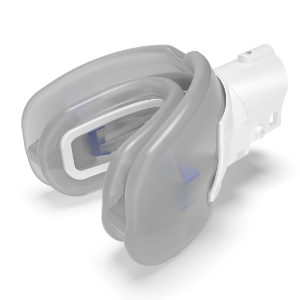 Allow for fluids to move across the teeth, supporting consistent hydration in the mouth throughout the entire treatment, creating a more comfortable patient experience
Support delivery of hydrogen peroxide gel to the buccal, lingual and occlusal enamel surfaces of the upper and lower teeth to provide better results for your patients
Deliver gel more effectively; with standard whitening treatments, overall tooth coverage can be limited (less than 1 mm thick), resulting in fewer free radicals entering the enamel pores and oxidizing the chromophores inside them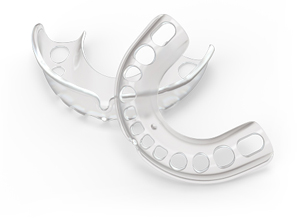 Standard in-office whitening treatments also typically rely on the usage of a dental dam or comparable gingival protector. The TheraSmile Whitening system, though, utilizes the MavGuard®, which replaces traditional gingival protection with a flexible, single-use gingival guard that slips between the teeth and holds in place. 
This helps save a substantial amount of time compared to dental dam preparation before teeth whitening treatments.  
Additionally, some treatments require the addition of at-home follow-up protocols (like take-home whitening syringes with additional trays), which increases the time and compliance commitment for your patients. Conversely, treatments like TheraSmile Whitening require no at-home protocols, so your patients will be done with their whitening treatment as soon as they leave your office. This simplifies the process and enhances overall efficiency of the treatment. 
Ensure that you find a teeth whitening technology option that allows for higher levels of automation and simplified processes to increase efficiencies for your practice, create more reliable patient experiences and enhance overall practice economy.

Improve Hydration and Whitening Stability
Teeth whitening can cause dehydration of the patient's teeth for many reasons, primarily due to a treatment protocol that forces the mouth to be kept open for an extended period of time. According to the American Academy of Cosmetic Dentistry, the dehydration from quick, in-office light-accelerated treatments may be the real cause of immediate whitening changes, which can cause reverting to a darker shade later on once hydration is restored. 
Your patients want to see results that will last and providing a treatment that can cause a loss of whitening may discourage them from future treatments. Consider only technologies that ensure a constant state of hydration and provide a strong real-life indication of what the shade will be moving forward—helping patients confidently expect whitening stability.
Support Patient Comfort
Temporary dental sensitivity or gingival irritation have been ongoing concerns with teeth whitening procedures. Some patients have found their teeth to become sensitive to cold during or after the treatment, and others have developed gingival discomfort or soreness. While these symptoms are typically temporary, they can still cause discomfort and disruption in normal activity for patients. 
When it comes to light use, a systematic review found that light-activated systems can increase the risk of tooth sensitivity during in-office bleaching—but light may not even improve the bleaching results when higher concentrations of hydrogen peroxide are used. It's important to consider this when selecting your practice's technology, as light-activated technologies can decrease your patients' comfort.
Additionally, the general irritation from hydrogen peroxide can cause your patients discomfort, so adequate gingival protection is key. The usage of a gingival guard like the previously mentioned MavGuard ensures that hydrogen peroxide cannot reach the gingival tissue and works as an effective gingival barrier to help support patient comfort during and after the treatment.
In general, selecting a treatment that does not rely on light and manages the concentration of and exposure to the hydrogen peroxide will give patients the most comfortable and effective long-term results.

Take Back Teeth Whitening
You want the best for your patients—and it's evident that there are many imperative considerations that impact which whitening technology you should choose. Fortunately, there's an easy solution that addresses any concerns: the TheraSmile Whitening system.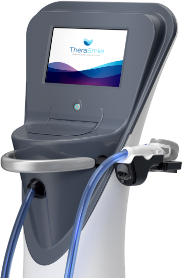 The TheraSmile Whitening system is a uniquely automated whitening technology that dynamically delivers whitening fluid for 360-degree* whitening—bathing buccal, lingual and occlusal enamel surfaces of the upper and lower teeth. This effective technology can provide your patients with full hydration of the teeth throughout the entire treatment and offers immediate and lasting results.** Plus, through the utilization of our MavGuard gingival guard and ArmorLC® resin, you can provide a more comfortable patient experience with complete gingival isolation. 
Learn how the TheraSmile Whitening system can deliver better results for your patients—and enhance profitability for your practice—by getting in touch with us today.  
*From 1st molar to 1st molar
**Post-procedure guidelines must be followed to ensure longevity of results.
All Insights